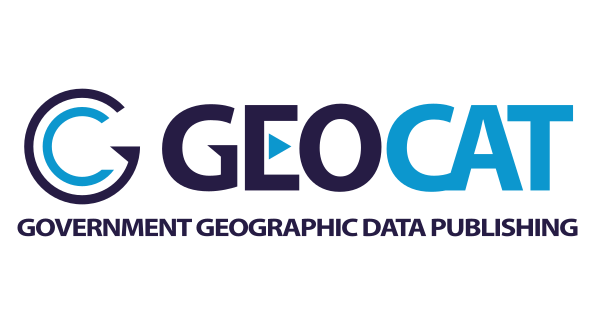 It is our honour to introduce the first FOSS4G 2019 Bucharest Platinum sponsor, GeoCat BV!
The call for contributions is now closed, the review process has started with the community vote and the initial review of the program committee is on its way. We have just opened the EO Data Challenge and so, so many other things are happening under the hood to prepare an event that participants won't soon forget! And we can do all that because companies like GeoCat understood that for the open source community to coagulate, to create and to live in this highly business-oriented world it must be supported.
Open Source has long moved from the hobby status into the operational rooms of high-end companies and institutions. Yet, this doesn't mean that we can just stop supporting it because, well, it's mature. Now, maybe even more than before, it is important to strengthen our support. Why, you ask? Because open source is as powerful as its community is and events like FOSS4G2019 make the geospatial open source community powerful. The Travel Grant Program, struggling to keep the prices low #historicalearlybird, volunteer program, studentship program and others are all in the pursuit of one thing, making this community stronger, making it better.
All of these run on volunteer efforts and cash. So, if you are a user of open source or considering becoming one, get involved. Contact us or contact GeoCat. Together we will find the best way in which you too can contribute to and benefit from the open source for geospatial community.
Vasile Craciunescu
Conference Chair FOSS4G 2019
GeoCat's commitment to Free and Open Source Software for Geoinformatics
It is an honour for GeoCat to support to the upcoming FOSS4G 2019 in Bucharest. As a team, GeoCat contributed to OSGeo software development since its establishment over ten years ago. With our consistent sponsoring of FOSS4G events we underline our commitment and believe in free knowledge sharing. Free as in free speech! (Although each of us will be happy to also buy you a beer 😉
GeoCat focuses on the development of Spatial Data Infrastructures that support you, as geospatial expert in your day to day job. Making sure your data is fit to be shared or combined with data from other sources. Assisting governments and companies to comply to national or international agreements and legislations like INSPIRE that facilitate data exchange. We provide our services to a wide range of national and international government agencies, like national mapping agencies and ministries as well as to municipalities or provinces.
GeoCat provides both expertise and training, commercial open source software solutions with Long Term Support agreements and a SAAS solution providing an advanced geospatial backbone for your organisation.
With our commitment to FOSS4G 2019 we hope to make the conference an even bigger success and lower the barrier for participation. As director of GeoCat and founder of GeoNetwork opensource I am so excited and happy that my small team of experts is fully committed to support FOSS4G 2019 with a Platinum sponsorship. I wish you all a great conference! Please stop by our booth to talk to us. And don't forget:
Put your heart in anything you do!
Jeroen Ticheler
Director of GeoCat BV
www.geocat.net