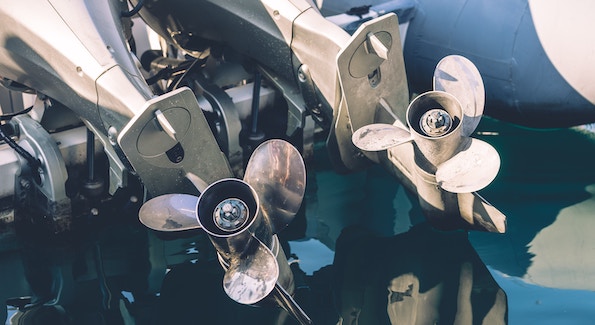 In 6 months time, FOSS4G2019 Bucharest will unfold. A lot of developments have been done and we made announcements for every single one with joy and excitement, whether we were opening the registration or the call for contributions or we were enjoying our wonderful ambassadors tweets and posts.
Yet today we have a special announcement to bring forward. It is one that carries high recognition for the FOSS4G2019 benefits for the entire geospatial international community. We are honoured to bring forward to you the first engaged supporters of FOSS4G2019 Bucharest: our wonderful early sponsors, our committed institutional partners, our academia accomplices, our eloquent media partners and our EO Data Challenge awesome collaborateurs. But firstly, let us introduce the one partner that has been strongly committed from the beginning, working shoulder to shoulder with us to bring on board all of the great partners that we will name in the following lines. Please welcome our strategic partner:
The BLOC is fully committed to shaping FOSS4G2019 into a memorable event, a valuable focal point for all geospatial professionals and enthusiasts across the world. Yet, despite all BLOC's efforts, this would hardly be possible without the invaluable support of our early sponsors:
The geospatial domain has deep, intrinsic connections in so many of today's world activities. If we think of understanding the impact of climate change on polar bears habitat, managing a humanitarian crisis, or we're taking an Uber home, geospatial information is at work. This outlook is sustained by overarching international geo organizations that strive to understand how best to foster a more sustainable world using the power of geospatial technology. The BLOC is honored to present the institutional partners of FOSS4G2019 Bucharest:
And of course, we could not spread the word on how great this event is going to be without our articulate and forceful media partners:
Due to the remarkable accomplishments of the remote sensing technologies achieved in the last decades, we are today enjoy a world of data with unprecedented characteristics that allows us to understand and, thus, to protect our environment like never before. We are still working to grasp the endless possibilities that Earth Observation technology is opening for us. Through the EO Data Challenge, FOSS4G2019 Bucharest is aiming to establish a robust, productive and collaborative framework for innovative EO applications development. EO forward thinkers have joined our quest, thus we proudly give you the FOSS4G2019 Bucharest EO Data Challenge partners:
It is no secret that we are at our best when our basic needs are met. Our taste partners will make sure that your 2019 FOSS4G edition will be a complete experience:
FOSS4G2019 Bucharest is the geo event of the year and it is possible thanks to our sponsors and partners to which we are deeply grateful. The opportunity to join this great team is open so we invite all to take a look at our sponsorship call or just contact us if you too want to contribute to FOSS4G2019 Bucharest.